Adam's Package: 2020's Quarantine Supernatural Comedy Movie Of The Year
Los Angeles, CA, Release: May 5th, 2020. For Immediate Release
Chiaramonte Films, Inc. is releasing their newest movie, "Adam's Package," later this year in 2020. This comedy delves into a lot more than just romance and comedy; audiences can anticipate to find a twist of murder mystery mingled with sci fi and the paranormal. Up-and-coming actor and internationally prominent male model, Andrew Rogers, stars with fellow actress and attractive model Serena Hendrix.
Andrew Rogers plays Adam, a famous male model renowned for his physical traits, who's under house arrest in his Venice Beach, California home for a crime he did not commit.
Anthony Di Carlo
Adam finds out he's not alone in his home and is living with a frequently bothersome uninvited housemate opera-singing ghost named Lulu, played by Shay Denison, who steers him to a 'package' mysteriously stored under his house. It's only a matter of time before rough government agents begin to learn what Adam's covering up.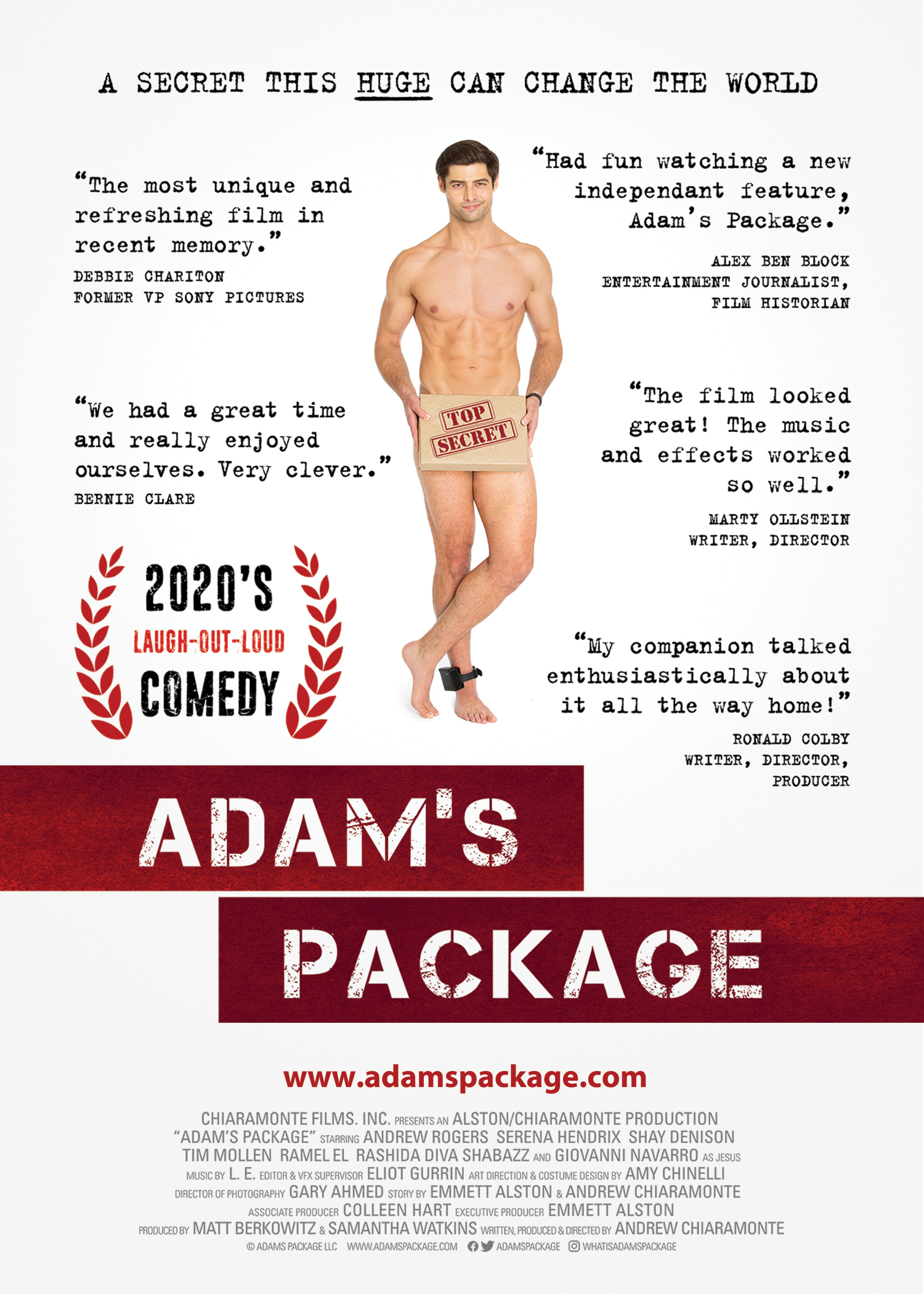 "The film looked great! The music and effects worked so well." - Marty Ollstein, Writer / Director
Adam's Package was produced by Chiaramonte Films, Inc. and was written and directed by Andrew Chiaramonte and co-written by Emmett Alston. The film also stars: Zoquera Milburn, Rashida Diva Shabazz, Jessica Weiner, Tom Kocher, Colleen Hart, Frank Rubio, Amy Newman, Aion Boyd, Ramel El, David Meza, Tim Mollen, Anthony Di Carlo, Allana Matheis, Giovanni Navarro.
For More Information:
Adam's Package Website
Adam's Package YouTube Channel
Adam's Package IMDB Page
Adam's Package Facebook Page
Adam's Package Instagram Page
Adam's Package Twitter Page
Chiaramonte Films Website